My bags are almost packed, and I'm almost ready to go.
The plane leaves Sunday evening. A five hour flight to Iceland, switch planes, three hours to Stockholm, another two hours by train to Falun, Dalarna, the folklore district.
Be good while I'm gone. I don't want to have to spank anybody when I get back.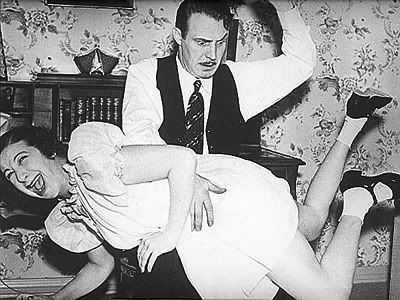 Not sure I'll have time to reply here before I leave, but here's an old photo to ponder from one of my earlier posts.